Yard Sales: A Great Way to Get Rid of Home Clutter
---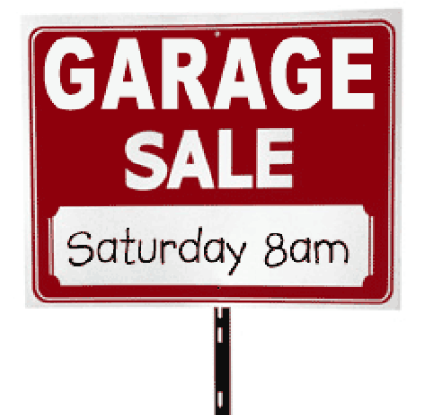 Yard sales, also referred to as garage sales, are very popular across the country. In fact, signboard reading garage sale is seen very commonly outside homes in Massachusetts. These sales are well accepted by the community and considered a part and parcel of the American life. By organizing a yard sale in your own yard or garage, you can easily get rid of clutter from your home and also hope to make some money in the bargain.
Cleaning and removal of clutter at the same time
Spring is one time of the year when these Yard Sale signs can be seen in large numbers. This is because spring happens to be the ideal time to clean your home and prepare for the upcoming summer season. You can make your home more organized while at the same time getting rid of all the clutter that has accumulated in the last one year. Yard sale will also be a fun exercise with your kids learning taking part in it.
Make the inventory
The first and perhaps the most important task in front of you is to gather the inventory for your yard sale. How do you find out all the items that you want to sell to get rid of the clutter they are creating in your home? Ask yourself these questions.
Have I used it for cooking?

Have I used it on picnics or beach vacations?

Have I read it or consulted it in the last one year?
Answers to these and related questions will give you an idea of what to look for and put together to make up the inventory for your yard sale.
Take help for finding items for sale
Make someone your clutter buddy to keep it a fun filled exercise. You can even take your kids along with you to carry out this task. You will be surprised how happy and excited your kids are and how quickly they add items to the inventory.
Organize items into categories
Do not add items by dumping them all together at a single place. Of course you have decided to make your yard or the garage the venue for your annual sale but you need to divide items into various categories to make it easier for the customers and also to pick and show to them. For example, you can make a category for books and another for clothes that your family has not used in a year.